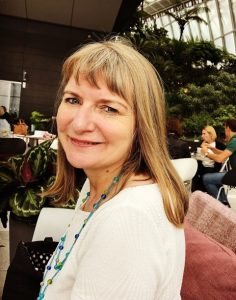 I'd like to give a warm welcome to Gail Aldwin whose latest book of Flash Fiction Paisley Shirt is launched today. 
How did you get started with Flash Fiction? It seems to me that it is a relatively new phenomenon.
I have read various ideas about the origins of flash fiction. Some say it arose from the need to have a story short enough to fill the time it takes to smoke a cigarette. Others say flash fiction became popular because a complete story fits onto a screen. With hectic lives, flash fiction offers the opportunity to enjoy a complete story in moments snatched from a busy schedule. The concise form is one of the reasons I started to write flash fiction.  It seemed do-able when finding time to produce other work was difficult. Not that writing flash fiction is easy – it can be very challenging!
What do you like most about the discipline of flash fiction?
Every word has to earn its place in flash fiction and this helps to develop editing skills. These skills can be transferred to other writing projects so nothing is wasted.  
There is an eclectic mix of stories in Paisley Shirt and although they are all flash fiction some are longer than others. How do you decide on the length it takes to tell your story? 
I usually write long and then pare the story back to its appropriate length. Sometimes the length of a story is determined by a competition entry or anthology submission. It seems to me most stories dictate their own length. When a story isn't working, I always play around with the structure and this can impact on how long or short the story becomes.
Your writing is included in many anthologies the writing of which must keep you very busy but I am curious to know if you are working on a longer project?
I'm now working as a visiting tutor to creative writing students at Arts University Bournemouth. This change from permanent employment allows time for me to juggle several projects at once. There's usually a novel that needs attention and when that's on the back burner, there a poems and scripts to keep me busy. I also like working collaboratively with other writers and I'm currently involved with a screenwriting collective and a comedy sketch writing group.
You previously won a competition at Winchester Writers Conference (2012). Did that you give the impetus to concentrate on flash fiction further?  How important do you think awards are to getting your writing out there?
I'm always entering competitions particularly ones that are free but I don't tend to submit for the big prizes as the chance of winning is remote. There's nothing like a competition deadline to focus the mind and I credit competition entries for enabling me to have produced sufficient material for a collection of flash fiction. There are sometimes lovely unforeseen outcomes to entering a competition. I once entered a novel writing competition and although I didn't win and wasn't placed one of the judges was a literary agent who liked my work so much she offered to represent me. So yes, awards and competitions are important in gaining recognition for writing.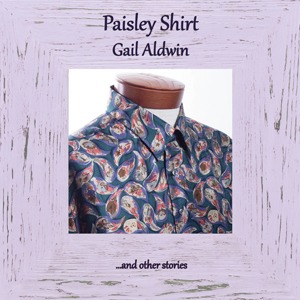 If you want to learn more about flash fiction Gail will be tutoring a workshop next month for Dorset Writers Network . 
Tickets available from www.Dorsetwritersnetwork.co.uk
Paisley Shirt https://www.bookdepository.com/Paisley-Shirt-Gail-Aldwin/9781910542293