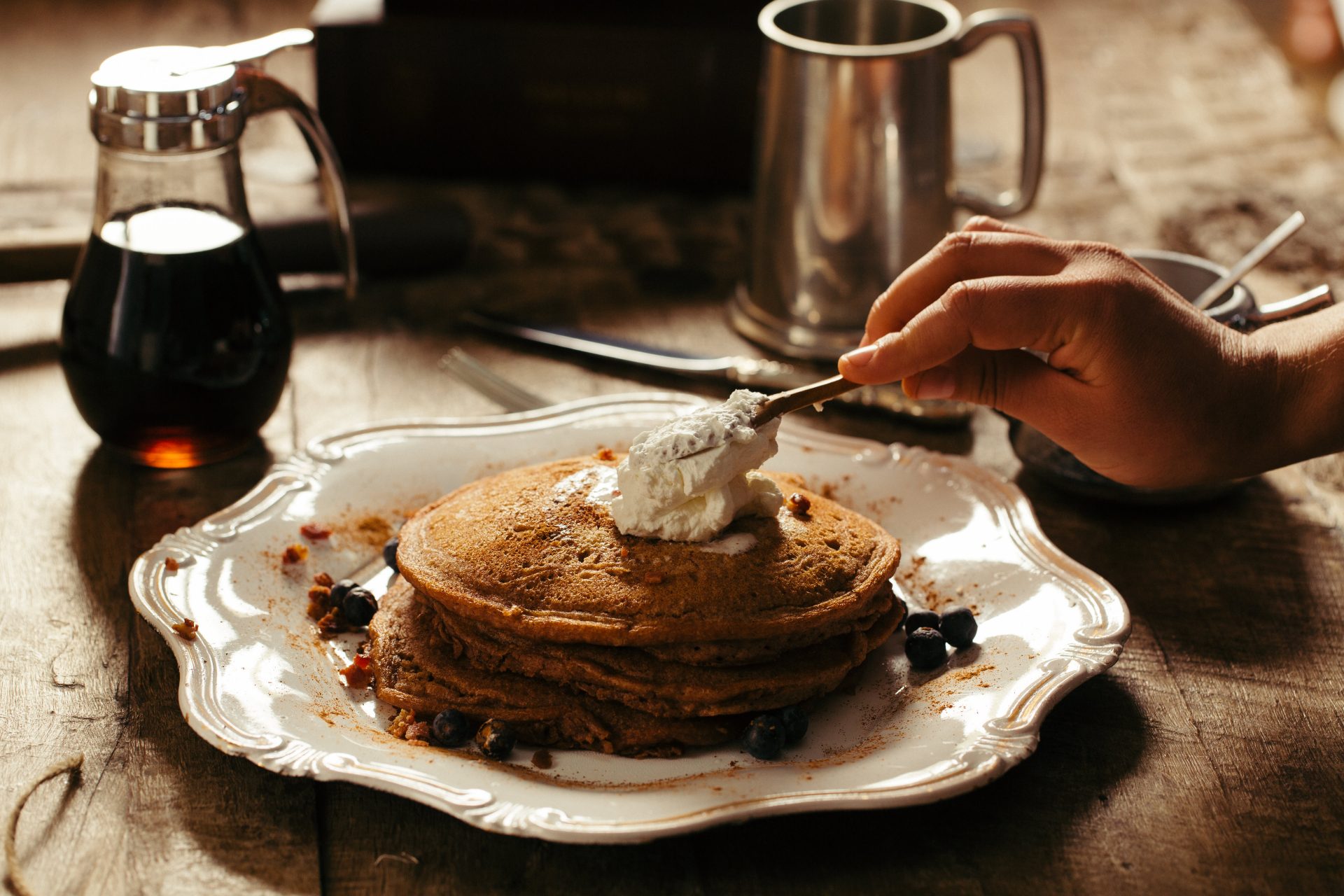 It's Shrove Tuesday – Pancake Day. The day before we give up something for Lent. I won't be giving up anything. I will be indulging in cake and I will tell you why.
Eating Disorders are like a long period of Lent – a period of abstention. Not just from food but from joy and happiness – and even life itself. I am not going to give up joy, or anything else for that matter. Not for forty days. Not ever.
Today is a day for celebration because I finally publish my book about the effects my daughter's eating disorder had on my family – but mostly on me. It not only affected my daughter's mental health it affected mine too. If you haven't been that close to an eating disorder you will never know why it's not about the food.
Writing this book allowed me to express the pain and bewilderment that I was going through while supporting my daughter, and to finally let it go. So many other parents are going through this too.
A few years ago I wrote a short story about my experience. It was published in Woman's Weekly magazine. I thought it deserved another outing. In joy and celebration. My daughter and I have come a long way. She'll be coming round for pancakes today.
It has a happy ending. I do so like happy endings- don't you?
Pancakes
Should I be making pancakes when it's not Shrove Tuesday? I take a deep breath and call a halt to that train of thought. No more doubting myself.
That was the first thing that happened. The loss of confidence. I'd  always thought I was a good mum. Not necessarily a great mum, I'm not bragging here, just a good enough Mum, one that cared about her children and put their happiness before her own. I'm happy with what I've got and so, fortunately, is Keith, who's always made me feel like a beauty queen. But I never noticed her deep unhappiness and if I did it was explained away, all so feasible. How could I doubt her?
I open the flour bag and shake it in the bowl, my hand gently jiggling the bag until I have the right amount. Sophie's always loved pancakes.
That's what I couldn't understand, once I'd got over the shock. Beauty is as beauty does in my book so how had Sophie come to believe she was so ugly – inside and out. Her revelation, when it eventually came, knocked me sideways. Christmas was a disaster – the turkey over cooked, the ham under. I washed Keith's pure wool jumper and shrunk it to munchkin size. That was when the tears fell, uncontrollably. Something silly like that. I felt my judgement, such as it was, had gone completely. How had I been so blind?
Sophie looks over my shoulder.
"How much flour did you put in?"
I shrug my shoulders. "Do you know, love, I haven't a clue. The same as Gran puts in."
"How much is that?"
I move the glass bowl from side to side, stand back and look. "That's about right. That much."
"Yes, but how much is that?" Sophie cries, her frustration evident. "How many grams?"
I shake my head. I'm not going to measure it on the scales. I'm going to continue doing what I've always done and do it by eye, by instinct, by habit, call it what you will, but no longer will I measure success by a gram. Measuring is out.
"Take a good look," I invite her. "Look at the size of the bowl, the amount I've put in it. Anything round about that amount will work."
I crack an egg and start binding it with the flour. "The mixture goes a bit claggy at first but don't be put off."
"Claggy? what kind of word is that," Sophie laughs. "I've never heard Nigella say claggy."
"Look  at the mixture – that's what claggy looks like."
She grins, rests her chin on my shoulder as I drop in another egg. Her chin is sharp; I feel it through the plumpness of my shoulder as my arm moves stirring up the mixture.
"Now add milk." I start to pour a little into the bowl.
"How mu…" Sophie starts, then stops. She's a bright girl, my Sophie, she cottons on real quick when she wants to.
I blend in the milk, adding more when needed. She's moved now, leaning on the countertop, watching the mixture slacken and thin. I keep beating, working away the lumps with a whisk. "That's where I differ from your gran, she always used a fork. But everything else is the same." I mentally run through the process, visualising my mother at her kitchen table, going through the same process. But I'd missed something.
"Almost forgot, a pinch of salt."  I grasp grains between thumb and forefinger.
"What's exactly is a pinch, Mum?" I look at her face, so full of questions. A pinch, I want to say, is what I can barely grasp of your skin between my fingers; a pinch is how grey and worn your young face looks after all these months of starving yourself; a pinch is how far away we were from losing you completely. But I don't; it wouldn't help either her or me. That's what I've learnt over these past months that have enfolded into years like the eggs into flour. Months of clagginess, of trudging through each day wondering what to try next. Things that worked, things that didn't.
Things that sapped my confidence – like overcooking the turkey and shrinking the clothes; a momentary lapse in judgement that made me doubt everything. I was so sure I would have known, so certain that I would see the signs but I missed them – like the salt. The baggy clothes, skipping meals, saying she'd eaten at a friend's; all swallowed up in the busyness of life, enabling that vile illness to slip in through the gaps. In my ignorance I thought eating disorders were about food but they're not. I know that now, something else I'm sure of. And Sophie has turned the corner, the extended period of lent is over.
I pour a little pool of salt on the counter, demonstrate again with thumb and forefinger, instruct her to do the same.
"So now you know," I say as she rubs the crystals from her fingers. "Some things you can only learn from doing and cooking is one of them." And being a mother is another, a good enough mother, not perfect, good enough. The pursuit for warped perfection is behind us now and we're stumbling back to reality.
I stir the mixture again, feeling the density is to my satisfaction. "Try that," I tell Sophie, passing her the whisk.
She twirls the mixture, lifts the whisk, letting the liquid fall in a steady stream.
"Some things you can only be sure of by eye, by instinct. It's not written down, you just 'know' some things." I wipe my hands on a tea towel and rummage in the cupboard, bringing out the small frying pan. "And, now you know how to make a batter. You can make…."
"Pancakes", she says, "With lemon juice and sugar."
"Or chocolate spread…"
"Both?" she asks with a grin.
"Why not, let's celebrate." I say. We've been doing a lot of celebrating lately. Little things here and there whenever we can.  It's not lent anymore, it's not Shrove Tuesday, but it's quite definitely a celebration. Her appetite is getting back to where it was before all this darkness filled our lives. Her appetite for life. And for pancakes.