As 2016 gets under way now that a truly dreadful January departs the juggernaut that is UK Literary Festivals is gathering speed. There are so many of these festivals (and believe me, I am not complaining, far from it) that you don't have to travel very far at all to hear some of your favourite authors speak. You will also find some great workshops and competitions on offer and it's a fantastic opportunity to meet like minded people.
I've been to quite a few over the years and run workshops myself at one or two. This year I'll be one of the speakers at the small but perfectly formed Words for the Wounded LitFest at Downley, High Wycombe. The inaugural festival last year had Katie Fforde headlining along with Rachel Cuperman and Sally Griffiths who write scripts for Midsomer Murders; successful Indie Authors Amanda Hatter and Catriona Troth; crime writer Penny Deacon and agent Felicity Trew of the Caroline Sheldon Literary Agency.
The Festival is the baby of best selling author Margaret Graham who founded Words for the Wounded to raise funds for our wounded military personnel. I'm so proud to be a part of this wonderful day and looking forward to it immensely. There are  huge advantages in attending the smaller festivals. For a start tickets are usually limited which means that instead of joining long queues to chat to the speakers you get the opportunity to chat to them sooner and for longer. It's a must for readers but even more so for budding writers and authors.
Last year Katie Fforde spoke of how she finds her inspiration and how she then develops her ideas. Rachel and Sally gave an inside view of writing for television; Amanda and Catriona talked of the benefits of self publishing and it's well worth taking a look at Triskele Books for up-to-date knowledge and sound advice on self publishing. If this is something you are interested in then why not  download a copy of the Triskele Trail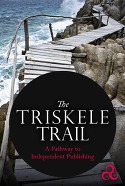 and save yourself masses of time and stress.
The delightful Felicty Trew gave a fabulous presentation on what agents are looking for, the dos and the don'ts  and last but by no means least Penny Deacon told the audience why she switched from romance to murder.
Margaret hosted the day with her usual aplomb and there were many opportunities to ask questions and get some first hand advice on a variety of subjects. I can't impress ennough how valuable these small Literary Festivals are and really, really worth supporting.
Words for the Wounded's fundraising LitFest will be held on Saturday April 16th 2016. 10.00-5.00. at Downley Community Centre, School Close, High Wycombe HP13 5TR.
This year has another wonderful line up of speakers: Elizabeth Buchan, the No 1 Sunday Times bestselling author will be in conversation with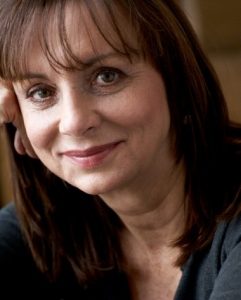 bestselling author Margaret Graham, Jemima Hunt, agent and editor (The Writers' Practice) Tracy Baines, successful short story writer, Catherine Balavage actor and owner/editor of Frost Magazine. To include lunch with wine , coffee, tea and cakes. Price £35.
For further details: www.wordsforthewounded.co.uk
Or for tickets: send a SAE, enclosing a cheque for Words for the Wounded, to WforW,  12 Woodcote Green, Downley, High Wycombe HP13 5UN