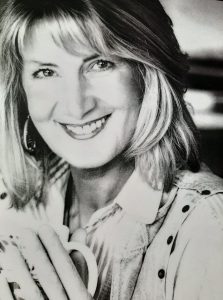 Talli Halliday – Sprinkling her Special  Magic
I love variety theatre: the singers, the jugglers the comedians, the clowns. I love the way you can go and see a variety show and go through a whole host of emotions – happiness, sadness, fascination, elation. It was uppermost in my mind when I wrote The Variety Girls. I was thinking of all the acts and entertainers that I have met, but three are very dear to me and my family, and I included them in the acknowledgements at the back of the book – Mia Carla, Talli Halliday and Dougie James. I sent Talli an early copy of the book and she was thrilled to find her name upon the page. I was so glad I did. She had not been in good health for some time and passed away a few days ago. I hope she is at peace.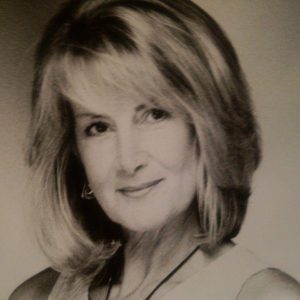 I wish you could have known her. She was such a vibrant, glamorous, ball of energy. When she walked into a room heads turned, men and women – she wasn't a woman that other women disliked. It was impossible. She had a superb voice, belting out powerful ballads, holding the audience in the palm of her hand. Like most entertainers she filled the stage with her presence – much like Madeleine Moore does at the Empire, Cleethorpes. I drew on all these wonderful entertainers to add authenticity to the scenes. Talli came to mum and dad's club so often that she became part of the family, staying with us instead of checking into digs. If her son, Justin was on school holiday he came too. She would sit at the kitchen table with my sister, Dianne, showing her how to do her stage make-up. She was kind and funny and warm – all the things she was able to project on stage. And her laugh – I can hear it so clearly. I hope she's laughing now, somewhere, free from pain.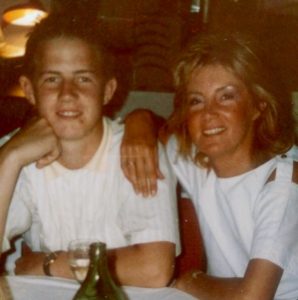 Her son Justin died of cancer when he was only in his thirties and it broke her heart. But if a heart can be soothed then her grandson, Aaron did that. He was everything to her. And she was so blessed with her daughter-in-law, Debbie – her true treasure.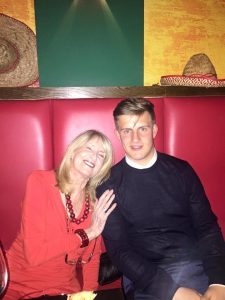 She sent me a little message when she received the book. I'll quote a little of it here, I know she wouldn't mind .
'I loved what you said about Mia, Dougie and me. It made me feel that what I did wasn't just a shallow, ego driven career, but something people related to, and felt part of.'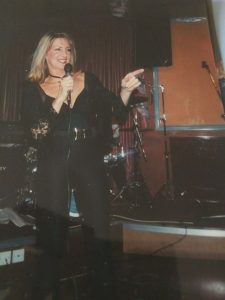 The Glamour of Show Business
The hours I spent writing were worth it for her words alone. Showbiz is glamorous when everything's going well and even when it isn't, it's an entertainer's job to make you forget your troubles. The show does indeed go on, but behind the music and laughter there are many hours travelling on the road, alone, through the night, going from show to show. It's an incredibly special gift to be able to take people out of themselves and leave their worries behind when you may be burdened down with your own.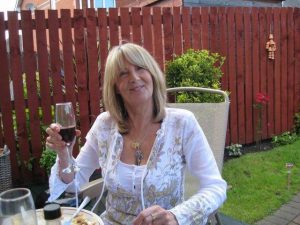 Talli was a fabulous singer but most of all she was a wonderful woman – funny, generous and kind. She will be missed but I am so glad she was part of our lives. We were the lucky ones. Cheers, Talli.