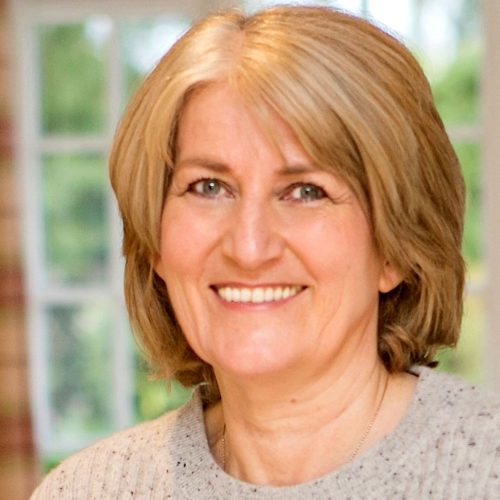 Tracy Baines writes about friendship, family, and finding your inner strength when life gets tough. Her stories celebrate strong women and the importance of community spirit. Tracy's bestselling historical sagas are inspired by her love of the seaside and its contrast with the gritty industrial fishing ports on the east coast of England where she was born.
When she was eight, Tracy's parents took over the management of the pub opposite the pier in Cleethorpes, The Pier Hotel. They soon began putting on live entertainment and cabaret – and so began her love of variety theatre. Her experiences were the inspiration for The Variety Girls and Christmas with the Variety Girls published by Ebury Press/Penguin in 2020. Her debut The Variety Girls was shortlisted for the Romantic Novelists Saga Award 2020. The series has been continued by Boldwood.
Her grandmother's stories and her own family heritage are the inspiration behind the Fishers Wharf series which follows the Hardy and the Evans families and the friendship that grows between two women from opposite sides of the class divide.
Tracy's short stories and articles have been published in magazines such as Woman's Weekly, My Weekly, Best, Take A Break, The People's Friend, Candis and The Weekly News as well as many other titles in the UK, ROI, South Africa, Scandinavia, and Australia.
Tracy taught creative writing at Bournemouth and Poole College and has given talks and workshops at festivals and libraries, on radio, online and in person, in coffee shops, theatres and in village halls. She is a WI-approved speaker and judged the Yeovil Literary Prize short story competition in 2010.
She is a member of the RNA, a past member of the Society of Authors, and was the regional organiser for the Society of Women Writers and Journalists in the Dorset/Wilts/Hants area. She was on the steering committee of Dorset Writers Network.
Tracy lives in Dorset with her husband, and dogs Harry and Betsy. Her children and grandchildren live close enough for babysitting duties.
When she's not writing Tracy is either gardening, rummaging in antique shops, or finding a host of other lovely ways to procrastinate. Coffee and cake are usually involved.
Click the image below to get a high-res photograph. Photo credit: Sasfi Hope Ross