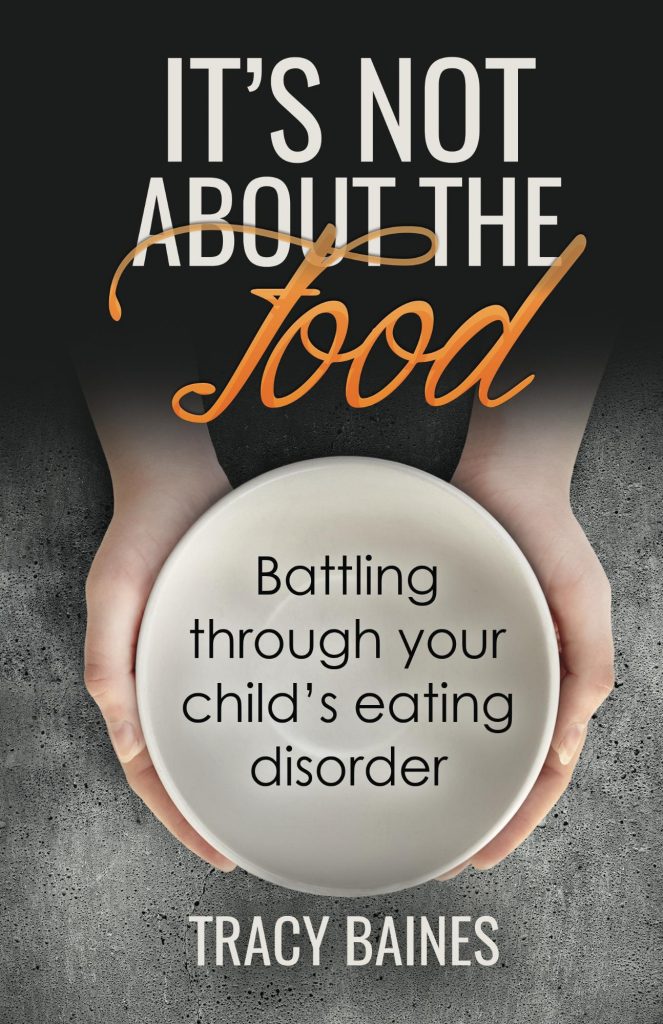 ---
When Tracy Baines discovered her daughter had an eating disorder she was paralysed with fear. Her first thought that she would lose her daughter, her second that it was all her fault.
Having secured help from the medical profession, she was left in the dark. Her daughter was over 18 and so Tracy was not included in her treatment plan. Although she went with her to every clinic appointment Tracy was totally unaware of what went on behind closed doors. She had to muddle along, trying to support her daughter and help her husband and son understand something that she didn't understand herself. She soon learned that eating disorders consume the whole family.
She didn't want her family to fall apart. She didn't want to fall apart.
In It's Not about the Food Tracy describes how she learned by trial and error – and a lot of guess work – to help her daughter on the road to recovery. The book is part memoir part self-help guide for other parents who may be going through the same situation. It is an honest and heartfelt account of  how one parent coped when their child had a mental health problem.
ISBN 13: 978-0-9957423-0-7
ISBN 10: 0-9957423-0-7
Vanquishing eating disorder misconceptions, this essential book combines the gripping insight of an affected parent with clear factual information. A must-read for anyone touched by this illness, plus all medical professionals.
Dr Kathleen Thompson Award-winning Author of 'From Both Ends of the Stethoscope – Getting Through Breast Cancer by a Doctor Who Knows'
I thought the book was great…and I'm sure other parents going through similar things would really take comfort that they aren't the only ones feeling that way.
Maeliosa McDaid-Sly – CAMHS Practitioner
A timely, well written, thoughtful book designed to help us understand this enormously difficult situation. It's not just the sufferer but the family who will find this invaluable. 
Margaret Graham – Best-selling author, Easterleigh Hall series
I wish I had read it 3 years ago! But even now I found it has helped me, so whatever stage a carer is at they will benefit from this book.
Sharon Gledhill – Pandora Mini Horse Therapy