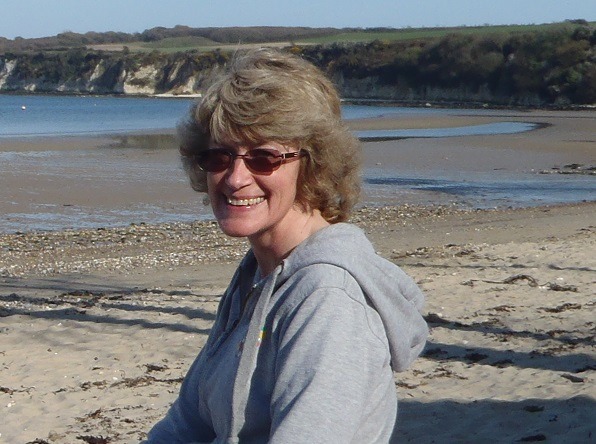 I've been chatting with Jane Cable about her latest book and the importance of entering writing/literary competitions. She has given lots of really useful advice so if you are waivering over whether they are worth the submission fee or not read what she has to say. It might change your mind entirely 
You were a finalist in the Alan Titchmarsh Show's People's Novelist Award with your novel, The Cheesemaker's House which also won the Words for the Wounded inaugural independent author award. How crucial are competition wins to getting yourself noticed?
Competitions have been absolutely crucial in my writing career for a number of reasons. The Alan Titchmarsh Show gave me the confidence to believe in my book, although it took a great deal of additional polishing before it saw the light of day. The experience – or rather Sophie Hannah, one of the judges – also made me realise that it needed work. As a completely self-taught writer I didn't know what I didn't know, if you see what I mean. When I realised I could tell a good story but there were serious technical deficiencies in my writing I took myself off to Winchester Writers' Festival to learn how to hone my craft – and my manuscript.

By the time The Cheesemaker's House won the Words for the Wounded independent author award I was in a much better place to move my career forward. I had two reasonably successful independently published novels under my belt and I felt so much more confident with how I was writing. So when, as a direct result of winning, I was signed by my agent Felicity Trew I was ready to create a manuscript to a standard she could sell.

Felicity is really committed to my work and shares the same vision for it, but I do think that without Words for the Wounded I could have very easily slipped through her slush pile.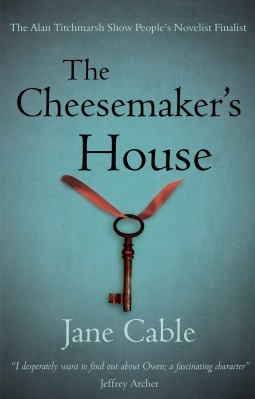 You are involved with Chindi Authors, an opportunity for writers to network and support each other. What do you consider the main advantages of networking for writers?
The advantages are huge and it's brilliant how most writers support each other and are generous with their time and their contacts. I met other authors through the Alan Titchmarsh Show and one of my closest author buddies, Claire Dyer, through a mutual friend. I also now regard Words for the Wounded's Margaret Graham as my writing fairy godmother and she is unstinting in her support. Chindi raised about £900 for W4W and it was a brilliant way to say thank you.

Chindi (www.chindi-authors.co.uk) is a little different to many writers' groups because we don't critique each others' work – we are more focussed on the mechanics of independent publishing and marketing and selling books. Chindi was initially set up in the Chichester area but we are on the verge of expanding into an online network (Chindi – Celebrating & Helping Indie Authors) so that we can help people who aren't local connect with writers who have a wealth of experience in self publishing and book marketing. We like to think that between us there are very few questions we can't answer and we're more than happy to share that knowledge.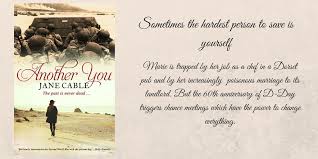 Your latest novel, Another You, is set in Studland in Dorset.  How important is the setting to each of your novels?
For me the setting is the driving force behind all my novels – it's always my starting point and each of them rely so heavily on the history (or folklore, in the case of The Faerie Tree) of their locations they simply couldn't be set anywhere else.

Studland has been a special place for me for a number of years. There is something about crossing the ferry from Sandbanks that makes you feel as though you are in another world, somewhere remote and almost timeless. In fact it was this very remoteness (for those who don't know the area it's a peninsular of land between Poole Harbour and the sea) that led to it being used as a practice area for the D-Day landings and this part of its history is crucial to the story of Another You.

The book opens on the sixtieth anniversary of the D-day exercises when a memorial is unveiled to the soldiers who died. That much is true, but the chance encounters which follow for pub chef Marie and lead to the rebuilding of her shattered confidence is where fiction takes over.
What comes first for you – character or setting?
Setting may come first but there is always one character who fits the location like the proverbial glove and drives the story forwards. In The Cheesemaker's House it was Owen, the secretive village charmer; in The Faerie Tree it was vulnerable Robin who finds the strength to overcome both his and Izzie's problems; and in Another You it was definitely Marie. Watching her change and grow over the course of the book was the most satisfying aspect of my writing life so far.
Do you plan in great detail or do you do a certain amount of research and then start writing?
I start writing as soon as I have the idea – I don't plan over much, although I do have to be more organised now I have an agent. I need to at least have an outline for her to run her eyes over because there's no point me wasting a lot of time on a concept that isn't remotely saleable. It may sound harsh, but it's the commercial world authors live in.

That said absolutely my favourite part of writing is when the characters take over and start to drive the story themselves. It's the point you know you have created real people who readers will really care about.
Do you have tips (encouragement) for those who may be considering entering their writing into a competition?
Make your entry as good as it possibly can be and stick to the rules. If the competition is for a short story of up to 1,500 words for example, don't submit 1,600. I recently judged a competition for ghost stories and had to discard a brilliantly written entry because there was nothing ghostly about it at all.  So it's imperative to read the submission criteria carefully and if possible do a little homework on the judges and previous winners as well.

Finally, provided your entry is well written, even if you don't do well in one competition don't assume the same book or story won't do well in another. Judges are people too and their personal preferences will naturally come into choosing the winner.