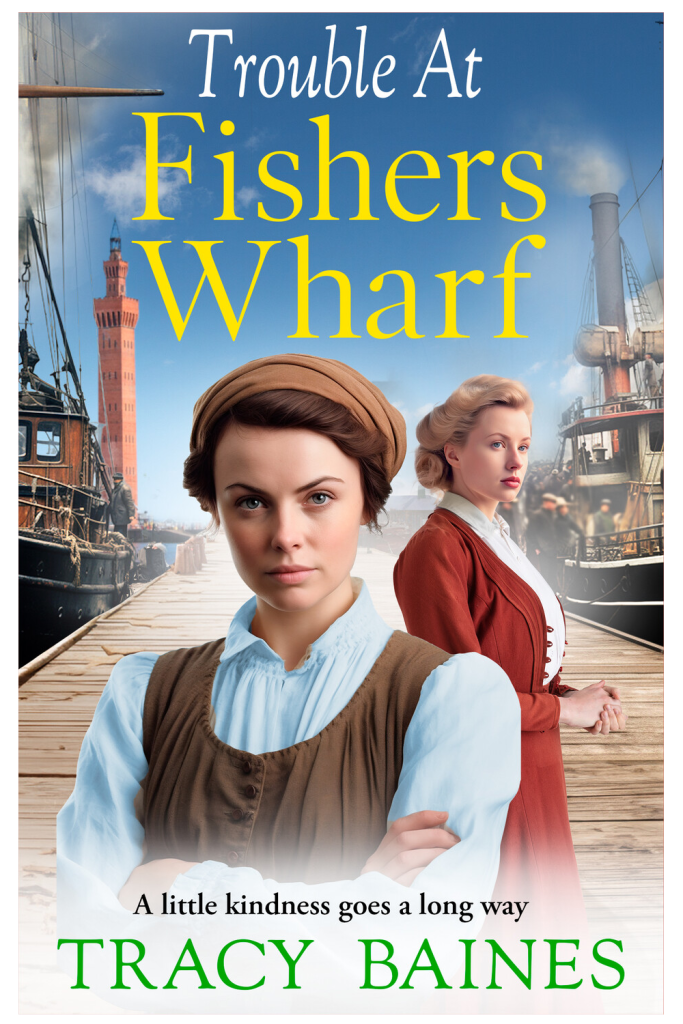 ---
The winds of war bring uncertainty but also opportunity…
With the outbreak of War, the fishing fleet is confined to port, bringing hardship to the families and businesses of Fishers Wharf.
Ruth Evans awaits the safe return of her father's last trawler carrying her wayward brother Henry, the future of the family business. But unbeknown to their father, Henry sees war as a chance to break free from the constraints of his privileged background and follow his heart.
Much is expected of Ruth. Her marriage to Arthur Marshall will help realise her father's dream uniting two of the largest trawler companies in Grimsby. But will Ruth choose the path of duty or destiny?
Ruth's friendship with hardworking Letty Hardy sustains her. Separated by class, they are united through their work for the Fishermen's Mission as Letty battles to keep her business and family afloat while husband Alec serves on the minesweepers.
Can they navigate the treacherous waters ahead – or will they be caught by hidden dangers?