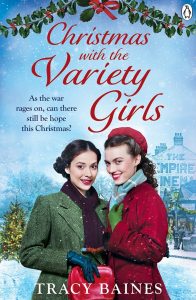 Eye-Catching Design
I can't tell you how thrilled I was when I saw the covers of my books for the first time. My editor, Katie had asked if I had any images that had inspired my writing and I sent over a few of different actors I'd imagined as the lead characters – and also of the Empire Theatre and Cleethorpes Pier. Both buildings feature prominently in The Variety Girls and were a huge part of my childhood – especially the pier. We lived for a time in the pub opposite the pier, The Pier Hotel and my first job in theatre was on the pier.
Imagine my absolute joy when the cover images came through featuring the pier and the theatre. I never for one minute imagined they would be used in the design – I had sent them so that Katie could see a little of where and what I was writing about. I think Head Design did the most amazing  job. The covers are cheerful and uplifting – as I hope are my books. I think they represent what readers will find inside the cover pages. That's why cover design is such and art – tempting readers to pick up the book and giving a hint of what they'll find inside.  I have to confess I shed tears of joy and pride to see dear old Cleethorpes in such wonderful light.
The image of the pier was provided by Grimsby Local History Library, Lincs Inspire. In 1939 the pier was still at its full length of 1,200 feet (370m). It was breached in 1940 as it was thought that if the Germans invaded it would provide easy access. I don't think it would have mattered if they'd have kept it. I'm sure the people of Cleethorpes would have soon seen them off.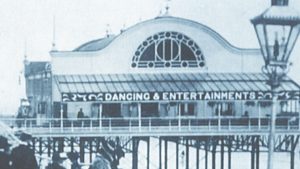 Grimsby and Cleethorpes Museum
The image on the cover of  Christmas with the Variety Girls is courtesy of Paul M. Fenwick. The funny thing is before I knew that it was Paul's photograph I had already been in contact with him.  Paul contributes to a fabulous online museum Grimsby and Cleethorpes Museum and you will find many of the locations I used in The Variety Girls books on there.
I took great pleasure trying to use genuine locations of the period and bringing them to life for the reader. And while I was writing I could hear my Nanny Lettie's voice so clearly in my head and old phrases that I've not heard for years suddenly came to me – phrases like 'feathery knees' and 'he's not right sharp" among so many others. When I recalled another one I would phone my mum and tell her and we would laugh over all the old sayings that are so evocative of the time – and bring back so many memories.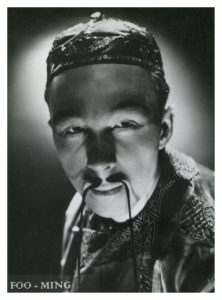 A Magical Connection
As I kept in contact with Paul I learned that he too had showbusiness connections. His father, Dennis Fenwick was a magician – his alter ego being Foo Ming – and appeared all over the country. It's amazing how many people have such interesting things to share once you start connecting with them. Dennis wrote  a book about many of his experiences.  And Then There Were Eight: Farming with Magic. He even provided the cover image for his own book, a painting he did taken from a photograph. Isn't it just wonderful? So evocative of an age long gone. Many were his talents.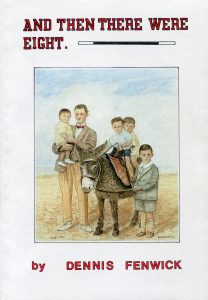 Dennis appeared at a BBC Radio and Television Exhibition in Manchester in 1952.  He was introduced by Sylvia Peters.  In 1957, he appeared on David Nixon's magic show 'It's Magic'.

And finally, the most magical thing of all was that he appeared more than once at the Empire Theatre in Cleethorpes. Thank you, Paul for allowing me to share your father's photographs and programme entry.